On Monday afternoon a Los Angeles Sheriff's Deputy shot and killed a black suspect.
A small crowd has gathered to protest, but matters do not appear to be escalating out of control.
It appears that the officer who fired the fatal shots is a minority as well.  This photo appears to be a Hispanic officer with his gun drawn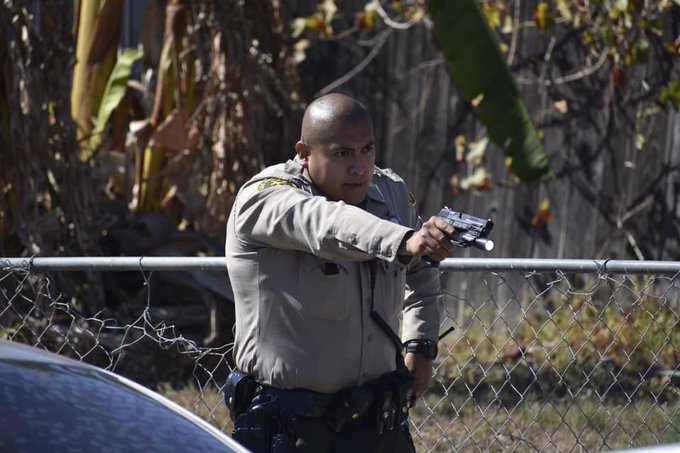 Local news reports are stating that the officers saw the man riding a bicycle in an illegal manner in South Los Angeles and attempted to get him to pull over.  The man got off the bicycle, punched one officer in the face, and began to run carrying a bundle of clothing.  When he dropped the clothing a semi-automatic handgun fell out.  It was at that point that the shooting took place.  The handgun is reported to have been recovered.  No details are reported about what triggered the shooting after the weapon was observed.
A crowd of about 100 persons gathered at the location of the shooting.  Looting has started to happen in some locations.